This Group Purchase Program Has Ended - Please see our update on this program here.
The Grow Solar Jefferson and Waukesha Counties program has reached its first goal of 50 collective kilowatts (kW) of new solar energy projects and is on the verge of crossing over the second goal of 150.99 kW.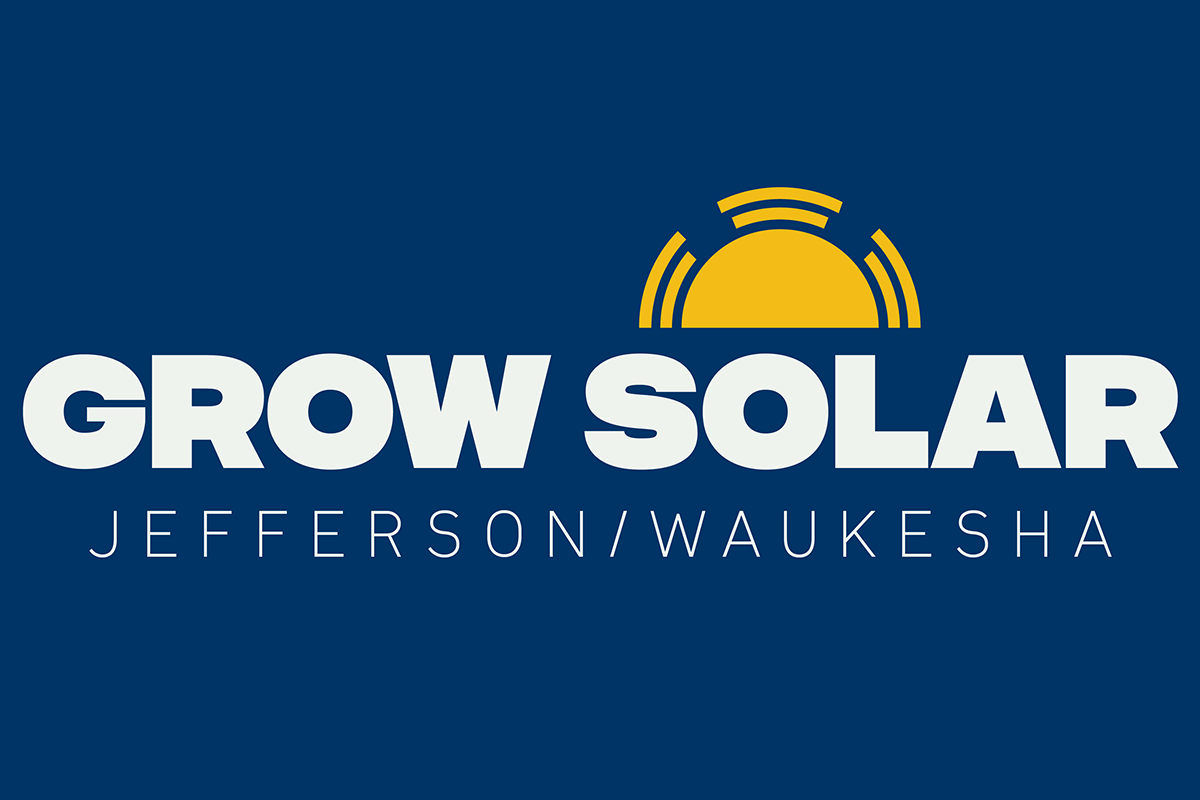 The Grow Solar Waukesha Jefferson program allows Wisconsin residential and commercial property owners to attain competitive pricing for solar installations through the power of volume purchasing, including a limited-time rebate.
The 50 kW goal results in an average rebate of about $350 per property. As more properties sign up, the volume rebate increases.
It will increase to $700 as the 150.99 goal approaches with a little less than a month left in the program yet to go. If the final number after October 31 reaches 351 or more kilowatts, everyone in the program will receive a $1,400 rebate.


The program is coordinated by the Waukesha County Green Team, Heart of the City/Fort Atkinson, and Midwest Renewable Energy Association (MREA). All Energy Solar in Madison was chosen as the program's solar installer through a competitive selection process.
"We felt that it was important to work with an installer that had a strong track record, and a local presence," said Steve Tesmer of Fort Atkinson, whose solar installation helped the group reach its first goal. "The fact that MREA has thoroughly vetted the installers was a major factor in our decision. The savings we will realize due to the group purchase is also important to us."
Group purchase programs like Grow Solar provide residents and businesses with the opportunity to invest in high-quality, renewable energy solar installations, while also helping reach sustainability goals. In similar programs, estimated first-year savings on utility bills have ranged from $690 to more than $1,000, depending on the size of the array.
"For many, solar is the easiest way to take control of energy bills, defend against future rate increases from our investor-owned utility We Energies, build equity, and lower your carbon footprint in a financially responsible way," said Peter Murphy, Solar Program director for the Midwest Renewable Energy Association. "This program makes it easier to do those things and helps people understand whether solar will work for them."
The program has been providing free, one-hour-long educational sessions for members of the public.
Webinars & Events

This Group Purchase Program Has Ended

Individuals who are interested in learning more about the program can also receive a free personalized one-on-one solar introduction and evaluation for your property. Get all of your questions answered about switching to solar in Wisconsin from a professional and find out if solar could work for you!
Get updates about solar power solutions or learn more about All Energy Solar by subscribing to our blog, taking a look at our Solar Power Case Studies, Customer Testimonials, Residential Solar Project Gallery and Commercial Solar Project Gallery, then follow us on Facebook, Twitter and Linkedin.