There are many great reasons to consider solar, from investing in renewable energy to owning an independent source of power. Installing solar power is more affordable than ever, and due to an extension of the federal solar tax incentive, you can get a credit that covers 26 percent of the cost of your solar installation.
Federal Solar Tax Credit extended
Originally the federal tax credit was supposed to fall from 26 percent in 2020 to 22 percent in 2021. The recently enacted Consolidated Appropriations Act of 2021 meant to bring COVID-19 relief and to stimulate the economy extended the solar tax credit. This will give homeowners and business owners a longer timeline to reap the benefits of solar energy.
Though tax incentives are strong, they're not permanent. These rates will taper down in 2023, while fossil fuel prices are unlikely to decrease.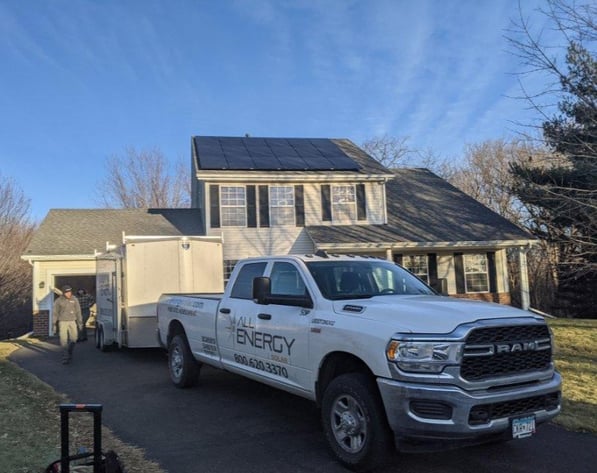 Other solar power rebates & incentives
Additionally, other solar power incentives and rebate programs are available to residents and businesses alike to promote the adoption of solar power. The programs range from federal energy programs, state tax rebates, local government, non-profits, utilities and more.
What's even better is you don't have to pick and choose - qualifying for one doesn't disqualify you from another. You can stack many of them together.
Knowing what rebates and incentives are available, how they work and how you or your business can apply for them may help you take advantage of them.
When you're ready to go solar, an experienced solar installer like All Energy Solar will help find what rebates and incentives are available and what project requirements are to qualify.
Switch to solar in 2021
Get started soon to take advantage of the benefits of solar. Financing options are available and some borrowers qualify with $0 down.
It's easy, too. The initial solar consultation can be performed remotely. Planning and design work is completed before visiting the property. Most of the installation work occurs outside.
The first step is to request a virtual quote and find out if your property is a good fit for solar.
Want to get updates about solar power solutions or learn more about All Energy Solar? Take a look at our Solar Power Case Studies, Customer Testimonials, Residential Solar Project Gallery and Commercial Solar Project Gallery, then follow us on Facebook, Twitter and Linkedin.