Do you own a home or business in Shakopee, Minnesota? Are you considering solar power? Shakopee Public Utilities is offering a $1,000 solar rebate for solar panel systems installed in 2022.
The $1,000 rebate amount is based on $0.25/Watt, maxed at 4,000W regardless of system size installed. As with many community-based programs, the Shakopee solar rebate funding is limited and available on a first-come, first-served basis. In an effort to reward more customers installing solar systems, funds have been allocated to rebate 60 solar installations in 2022.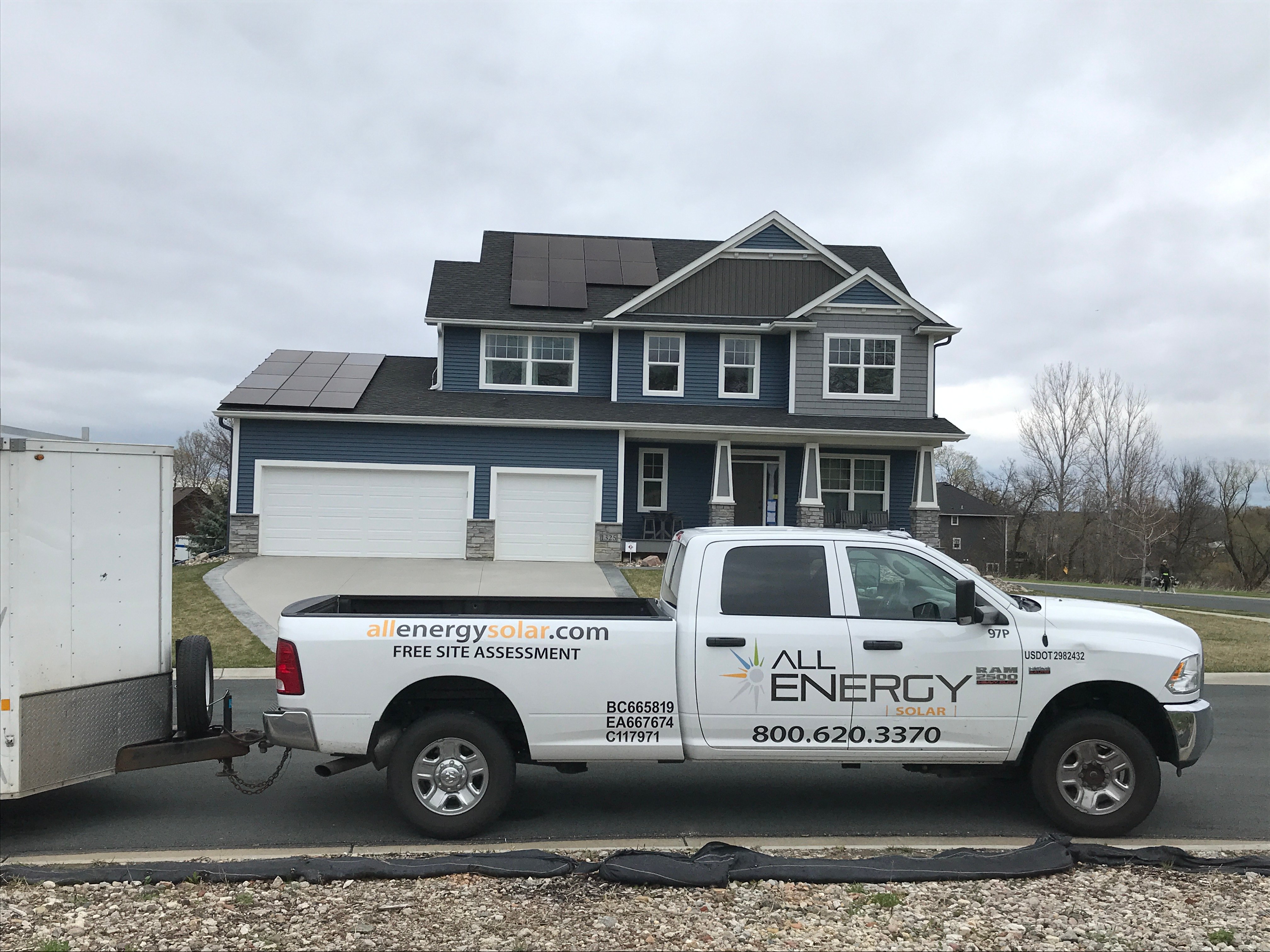 Shakopee Public Utilities can't guarantee how many applications will be received or how long the funding will last. Your solar energy system must also be installed and approved during the 2022 calendar year, or the rebate will be forfeited.

Shakopee Public Utilities solar customers will also participate a net metering program. Net metering is a process by which excess energy is "sold" to your utility and sent back to the grid in exchange for credits that are then added to your electricity bill. During low production or high energy use periods, your property will access energy from the grid using the credits as payment first.
Additionally, as far as we know, the Federal Solar Investment Tax Credit may not be renewed or increased before the end of 2022. This is likely the last year to receive the 26 percent rebate before it decreases in 2023 to 22 percent.
If you live in the Shakopee area, are an SPU customer, and have been considering switching to solar, get started with a free quote. The sooner you can begin the process, the more likely you'll be able to qualify for this solar incentive.
All Energy Solar is a full-service and licensed Minnesota solar panel installer that can help to ensure you take advantage of as many programs for which you may qualify. Contact us for a free quote that can show what solar power can do for you.
Want to get more Minnesota solar power updates like this or learn about All Energy Solar solutions and services? Subscribe to our blog, then take a look at our Solar Power Case Studies, Customer Testimonials, Residential Solar Project Gallery and Commercial Solar Project Gallery, then follow us on Facebook, Twitter and Linkedin.