One of the biggest questions many people have when considering investing in solar is, "...is now the right time?" Although we believe it's always a good time to install solar, let's look at a few factors that make that "good time to invest" in solar and make it the "best time."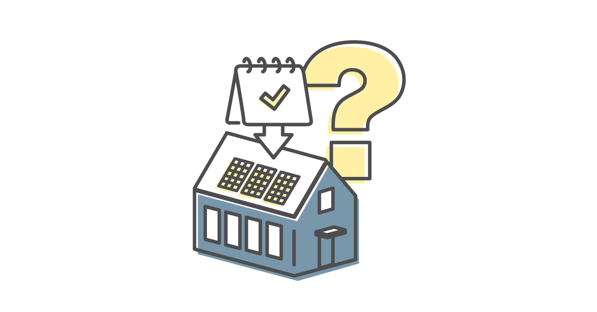 Solar incentives are BIG
The Inflation Reduction Act (IRA) that President Biden signed into law in August of 2022 not only extended but raised the federal solar Investment Tax Credit (ITC) to 30 percent for private residential installations from 2022–2032, with the first step-down in the incentive beginning in 2033 when it drops to 26 percent. Previously the ITC was scheduled to step down to 22 percent in 2023 and go away entirely for private installations in 2024 while remaining at 10 percent for commercial installations for the foreseeable future.
Bad weather might be good news.
Sometimes bad weather can actually lead to the perfect opportunity to add solar. For example, many consumers in Minnesota and Wisconsin recently experienced a wave of severe heavy weather that included golfball and even baseball-sized hail that damaged roofs and sidings of homes and businesses, requiring total replacements. For most homeowners, these events were covered under their homeowner's insurance resulting in minimal out-of-pocket costs. And although re-roofing your house can often be disruptive and inconvenient, it presents an opportunity. Solar panels and roofing shingles often share a similar 30 to 35-year life expectancy. Some homeowners are hesitant to invest in installing solar panels, knowing their roofs will need to be replaced in the coming years. In the case of a significant weather event that requires a complete roof replacement, this can be the perfect time to also install solar panels within the same relative time frame, helping to synchronize the life expectancy of both.
Rising energy prices
According to the U.S. Energy Information Administration (EIA), electricity prices have increased by 8 percent in one year since 2021 in the United States. There's no sign of that trend going away, which only serves to say that investing today in solar energy is a wise financial move that will pay dividends for years to come.
Unreliable energy
If you live in an area that's prone to power outages as a result of an unreliable energy grid or you're at risk of being compromised by severe or extreme weather events there's probably not a better time than now to install solar. Solar, with the addition of a battery backup, can provide your home or business with energy security and offer you peace of mind.
To learn more about why now just might be the best time to invest in environmentally- friendly, clean, renewable solar energy, contact an All Energy Solar representative.