With the growing popularity of solar among consumers, many utility companies have spent significant portions of their marketing budgets to promote the adoption of renewable energy, especially solar. So it might surprise you to find out that many of those same utility companies don't want you to go solar, but why?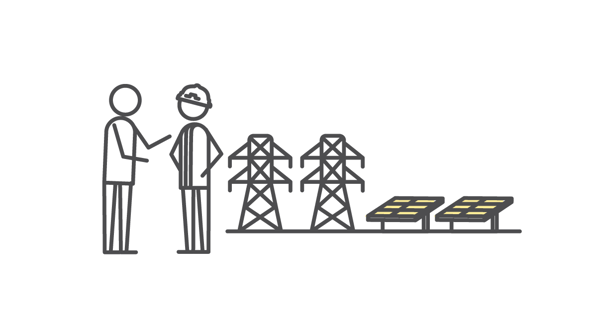 Solar is a threat to revenue
Both residential and commercial solar installations add additional power to the grid without requiring the utility company to invest in power plants. The cost of those plants is then passed on to consumers in rate increases and services fees. Although this is a benefit to both consumers and utility companies, it also threatens to eat away at the utility companies' revenue stream.
Consumer-friendly policy
As the popularity of solar has increased, government policy has changed to be far more consumer friendly. In 2005 the federal government implemented the solar investment tax credit (ITC) and has repeatedly extended that credit which is currently at 26 percent in 2022, falls to 22 percent in 2023, and comes to an end in 2024 for residential projects. In addition to the ITC, most states have implemented consumer-friendly policies such as net metering, which allows solar photovoltaic system owners to sell their excess energy back to the grid, often at a profit.
Environmental regulations
In addition to policy changes that benefit individuals and businesses, utility companies have faced regulations that require them to meet dedicated renewable energy standards. To comply with these regulations, many utility companies have reluctantly offered incentives to property owners to install qualifying systems and connect with the grid, helping the utility meet their renewable energy standards.
Competing projects
Simply adding solar panels to your house won't turn on your power. In order for your system to operate, it must connect to your property's electrical load. Most solar installations don't have the space or energy storage capacity to be completely off-the-grid. As a result, most systems will need to be connected to the electrical infrastructure. Unfortunately, in some places, the number of potential interconnections is limited by the grid's capacity, and utility companies are now investing heavily in their own renewable energy efforts, which are competing with consumer projects for those interconnection spots.
To learn more about about how you can capitalize on the benefits of solar, contact an All Energy Solar representative.