Western China, southern India, California—these regions are solar-power leaders. But the sun's energy is being harvested in some far-less-likely spots as well. Here's a sampler: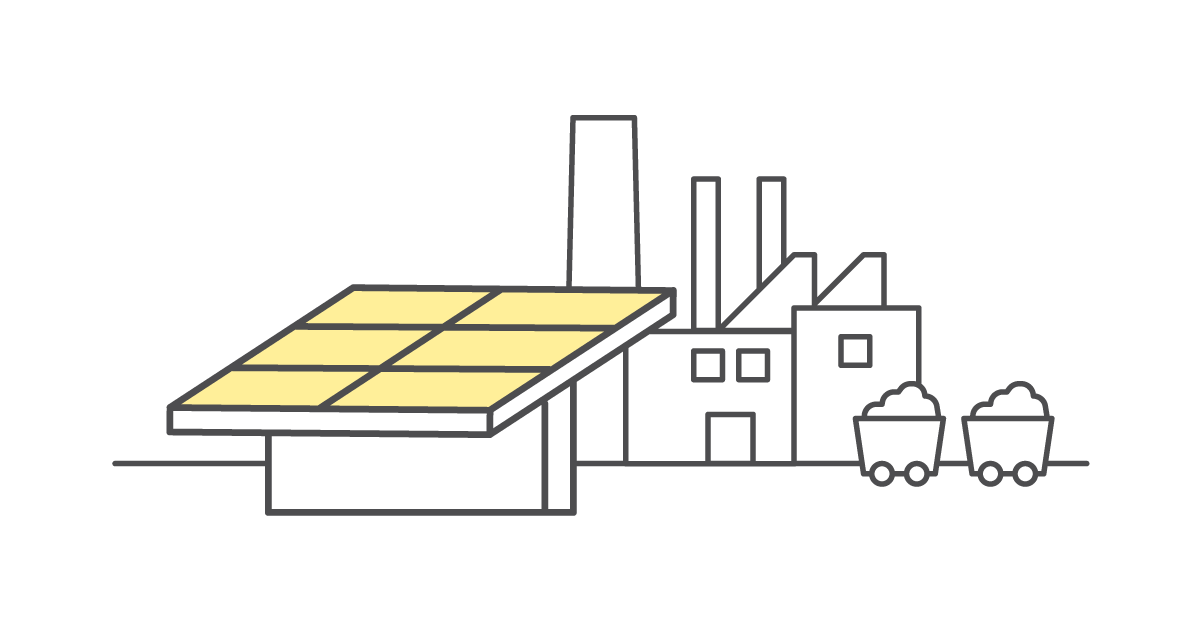 Alberta, Canada: Alberta is Canada's major oil patch. The province produces 79 percent of the country's fossil fuel, and oil advocates are vocal and politically powerful there.
Yet solar is making some innovative inroads, too.
Take Audi Royal Oak in the provincial capital, Calgary. The auto dealership sports a unique protective canopy over its Audi-filled car lot: a set of 933 solar panels. Not only does the array protect the luxury cars from Alberta's frequent hailstorms—lowering the dealership's insurance costs—but it generates about 306,000-kilowatt hours of power, approximately 60 per cent of Royal Oak's yearly energy needs.
Royal Oak was the first car dealership in Canada to install solar panels; now others in southern Alberta—aka "hailstorm alley"—have followed suit.
"I think [the fact of lower premiums] pushes them over the line in terms of the economic justification," Alberta solar energy executive Tod Petersen told a reporter for the Financial Post. But he added that the cost of solar panels has also fallen sharply in recent years, making solar even more attractive.
Meanwhile, writes the Financial Post, "Ireland-based DPO Energy has proposed to convert a contaminated former fertilizer site in an industrial yard in southeast Calgary into Western Canada's largest solar farm, with 1,576 solar panels generating 25 megawatt hours of electricity annually. Another solar project has been proposed on land reclaimed from a coal mine near Hanna, Alberta."
Rome, Georgia: Alberta isn't the only place where old-paradigm energy sites are becoming solar sites. Georgia Power is moving forward with a program to demonstrate solar power generation at closed coal-ash ponds at Plant Hammond, a decommissioned power plant near Rome, GA.
According to the Rome News-Tribune, "the project will provide the utility with a hands-on detailed understanding of the requirements to permit and build solar generation facilities over closed solid waste sites, remediated sites and undeveloped plant properties."
Coal-ash landfills and ponds attached to power plants are good sites for solar, according to the engineering consultancy TRC, because these underutilized parcels of land are the right size for solar farms of at least 10 megawatts, connection with the grid is usually already in place, and the sites are already zoned for industrial use.
Chernobyl, Ukraine: Yes, that tragic site, a symbol of nuclear energy gone wrong, sprouted solar panels in 2018 with the opening of a plant not far from the nuclear reactor that melted down after a botched test in April, 1986.
The one-megawatt plant's 3,800 panels produce enough energy to power 2,000 apartments. "It's not just another solar power plant," Evhen Variagin, the chief executive of Solar Chernobyl LLC, told reporters at the facility's opening. "It's really hard to underestimate the symbolism of this particular project."
For more on solar projects large and small, at home and abroad, check out our eBook, "Solar Projects Shaping the Industry."
Consider solar power
If you'd like to know more about solar power for your home, contact your local solar installer for a free quote and to learn more about which type of solar installation is right for you.
---

Download our eBook, Solar Projects Shaping the Industry, to learn more about the groundbreaking solar projects happening at home and abroad!