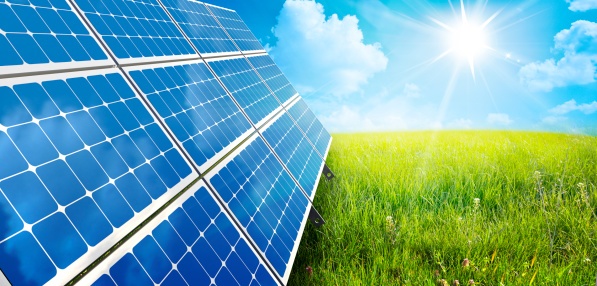 Massachusetts is being proactive in its move toward solar, with many residents and businesses eager to do their part in protecting the environment. Solar energy is now more affordable and available than ever, but the state is still challenged to spread the word about how easy it is to go solar to those living throughout the state. The best way to learn is to talk to someone who has had solar installed by us. They can speak about how easy their process was to go solar. There are many financing companies have now learned how solar works and can really integrate solutions with Massachusetts and Federal rebates and tax credits.
Understand the Cost
The cost of installing solar energy solutions to a home or business is immediately offset by a number of tax credits and rebates available to Massachusetts residents. There is a one-time rebate check that comes 3 months after your installation is complete and All Energy Solar will show you the amount that you will qualify for in your situation. The Federal tax credit is 30% of the system's total cost and the state tax credit is $1,000 for all systems. In addition to these credits, Massachusetts consumers are also eligible to earn Solar Renewable Energy Certificates (SRECs). SRECs are issued based on the amount of energy produced by an individual's solar energy system and can help offset the cost of installation.
Every time a system produces 1,000 kWhs, homeowners will earn one SREC that can be sold by an SREC broker on your behalf. All Energy Solar will get you signed up for this program and make the process easy and straight forward. This is the fun part where a check will come in the mail for the number of SRECs you have produced every 3 months (quarterly each year).
On top of the rebates, tax credits and SRECs…By relying on the sun's natural energy to power a home, consumers can reduce the load on the electricity grid, slashing monthly energy bills. Before opting to go solar, consumers should get a cost estimate from a local solar energy installation provider, while also doing research into the many tax cuts and cost savings benefits that are available to Massachusetts residents. All Energy Solar provides a cost savings analysis free of charge.
Choose the Right Installation Company
Once you're ready to go solar, it's important to choose the right installer. By going local, you'll also be helping the Massachusetts economy by supporting one of its most innovative businesses. A local company will also provide a personalized approach to setting up your solar energy system, working directly with you to explain the benefits available to you as a result of your location.
A good solar installer will also work directly with you to explain how to get the most out of your solar energy system. It's important to select a provider that has extensive experience in the field to ensure they have the background to provide the service you'll need. There are various types of rooftops, so a solar installer will be able to work with your roof shape to get the best angle to successfully power your home.
Set Up Monitoring
Once your solar installation is in place, it's important that your installer keep track of your system through monitoring to make sure the system is performing as expected. If a panel or inverter were to have an issue, we would know about it right away through your monitoring portal. With a 25 year warranty one both, you can rest easy knowing that any malfunctions will be replaced with a new panel or inverter free of charge. There is very little maintenance with solar because there are no moving parts to break giving you the peace of mind that the most amount of effort you'll need to put into your panels will probably only be to spray water on them if there is lack of rain to wash the surface of the panels off.
The switch to solar in Massachusetts provides many benefits to each homeowner and business. Not only do consumers have the peace of mind of knowing they're helping the environment, they'll also enjoy a substantial cost savings on their electricity bills. The fact that they'll be able to breathe more easily when they step aside due to an improved air quality serves as an additional bonus.