Recent economic policy changes potentially have an impact on the entire U.S. economy in general and on the solar industry in particular. The 15 percent U.S. taxes that went into effect on September 1, 2019, apply to about $112 billion of Chinese imports. All told, more than two-thirds of the consumer goods the United States imports from China now face higher taxes.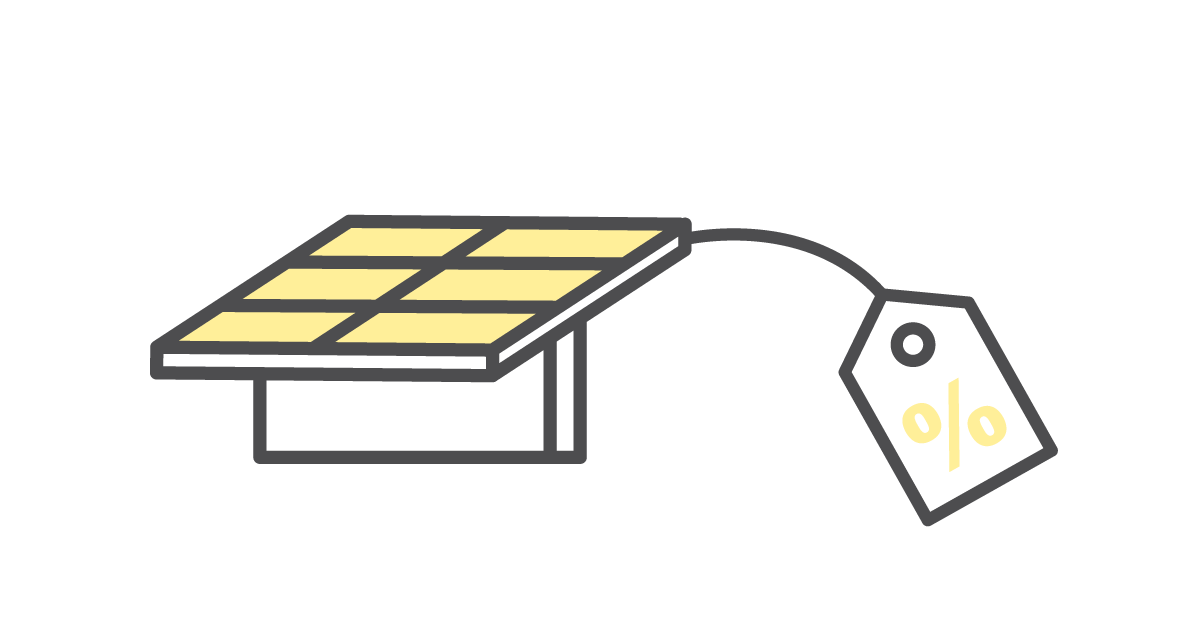 Many are concerned about a volatile tariff situation and a developing trade war. And there's more ahead—with another round of 15 percent tariffs scheduled for December 15, which means a tariff on virtually all goods imported from China by the end of 2019.
Key moments in solar tariffs
The solar industry has experienced tariff issues for some time. Here are some key moments to consider:
January 2018: 30 percent tariff with a four-year stepdown on solar panel imports from China under Section 201 of the Trade Act of 1974

September 2018: 10 percent tariffs on $325 billion of Chinese imports, including solar module components such as inverters, junction boxes and backsheets

May 2019: Increase of tariff levels from 10 percent to 25 percent
What's the bottom line?
The good news for those who are considering a solar installation is that, no matter what's happening globally, there's a domestic incentive still in place. The Solar Investment Tax Credit (ITC), initially passed in 2006, has been extended through 2021. Many financial experts point to the ITC as a key driver of the boom in solar installations, as shown in the chart below.
Another reason that solar energy still makes sense for homeowners is that the cost of installation has dropped by more than 70 percent over the last ten years, making it a smarter home investment than ever before. If you're concerned about the impact of a trade war on consumer prices in general, then now is a great time to declare your energy independence and switch to the free, abundant resource that solar energy represents.
Incentives that work
According to the Solar Energy Industries Association, the solar Investment Tax Credit (ITC) is one of the most important federal policy mechanisms to support the growth of solar energy in the United States. Here's a look at how that credit will be allocated in the next few years.
---
Download the infographic, From Silica to Solar Power, to find out more on the global effort it takes for solar panels to end up on your rooftop.
Download our eBook, Solar Supply Chain, to learn more about how solar energy is an effective engine for the creation of new jobs.