All Energy Solar has rolled out a summer Solar Energy Seminar series. For the next few weeks, you have the opportunity to sign up and attend a virtual event to learn more about solar power, all at a convenient time and from the comfort of your home or office.
Anyone can attend, whether you're interested in solar energy for residential, commercial, agricultural or other type of property. Over the course of an hour we'll illustrate how solar power has never been more affordable or easier to install. This event is free and open to the public.

Topics to be presented during the solar webinar include:
Basics of a solar photovoltaic (PV) system
Step-by-step process to determine if solar is right for a property
Economic benefits and financing options
Overview of incentives available
Q&A
A solar expert will lead each event and be available to answer questions. At this time, we have several dates set for evening times, and more options may be added soon. The same information will be presented on each date, so please only register for one event. More topics will be introduced in the future!
July 29, 2021 at 7:00 PM
August 12, 2021 at 7:00 PM
August 26, 2021 at 7:00 PM
Sign up to attend one of our Solar Energy Workshop Webinars!
Stay tuned for more topics to be introduced for additional webinar learning opportunities. For more information, please feel free to contact us or subscribe to our blog.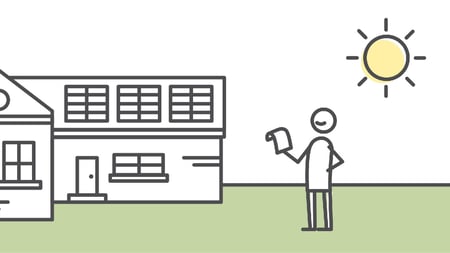 Want to get updates about future solar webinars, solar power solutions or learn more about All Energy Solar? Please subscribe to the blog and take a look at our Solar Power Case Studies, Customer Testimonials, Residential Solar Project Gallery and Commercial Solar Project Gallery, then follow us on Facebook, Twitter and Linkedin.