Broadway Storage is a small chain of self-storage facilities with a mission of serving its community. Recently the company decided to make a bold stand; not only to do right by its neighbors and customer base, but also to the larger world community as a whole— by making switch to green energy, with two solar installations from All Energy Solar.
"Our business succeeds because we challenge ourselves to provide value for our community," says Brad Vander Linden, president, Broadway Storage. "We're thrilled to discover that modern solar technology lets us reduce the impact our business makes on the environment. And of course, it makes sense from an economic standpoint to power our facilities with the cheapest and most reliable energy source imaginable, the sun. We feel like pioneers—we're so excited about the progress we've made towards operating a waste-free facility."
"Our next goal is a move from being a sustainable self storage facility to becoming an economically viable community solar garden capable of exporting and selling renewable electricity to the grid," said Vander Linden. "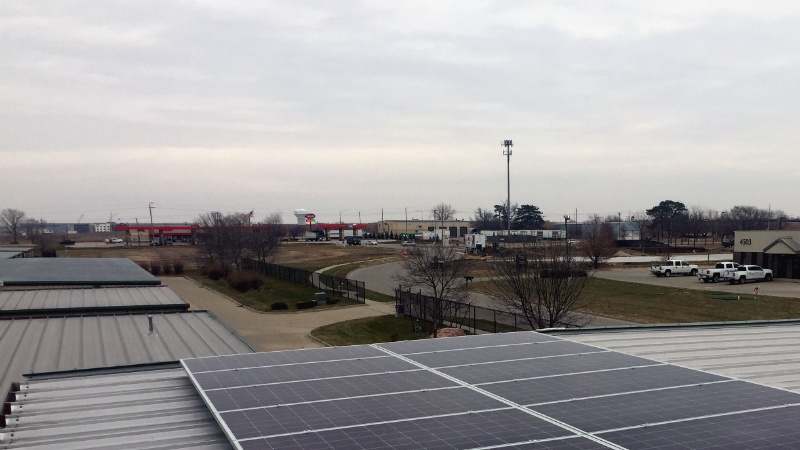 "We're excited to bring affordable, renewable solar power to business communities." said Michael Allen, president and co-owner of All Energy Solar. "Broadway Storage is part of a growing wave of small businesses, farmers and residents choosing stable, sustainable solar," said Allen. "The new arrays at Broadway Storage facilities will help reduce greenhouse gas emissions, generate electric savings on a monthly basis, and take pressure off the local electric grid."
Broadway Storage will see nearly 40kW of solar installed, estimated to generate more than 45,000 kilowatt-hours of electric offset and savings each year for the business. This amount of generation is expected to offset electric usage in its facilities.
Adds Allen, "Brad and the team from Broadway Storage have a vision of operating carbon-neutral, waste-free facilities, and we were able to help in those efforts with these great rooftop solar systems. We pride ourselves on managing the complex variables of technology, location, local utilities, energy use, and tax incentives so
our customers don't have to."