Following the global pandemic, the cost of construction material prices are at record highs, significantly impacting the cost for new construction. But what does this mean for the solar industry, and will it result in an increased cost for solar installations in the future?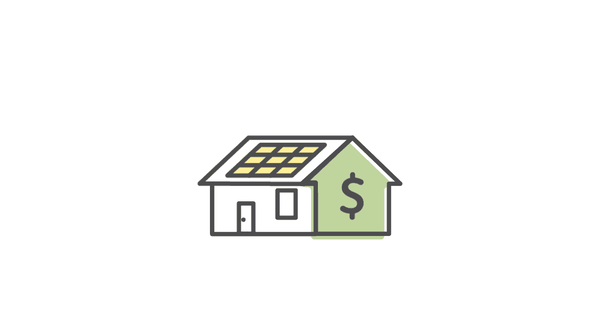 Supply chain ripple effect
As the world economy bounces back from the coronavirus pandemic, global supply chains have been disrupted, significantly impacting the cost of many construction materials, such as lumber. This might negatively impact the future cost of manufacturing and distributing solar panels. Already in 2021, the ripple effect from the supply chain disruption has caused a slight increase in solar panel modules.
Growing demand
During the first quarter of 2021 alone, solar installations increased by 46 percent year over year as many U.S. property owners seek to alleviate the strain of rising power costs fueled by global supply chain issues for fossil fuels and concerns over energy grid reliability. As a result, the U.S. is currently on track to install 24.4 Gigawatts (GW), an increase of 24 percent from the previous year's already strong figures. This increase in demand coupled with the potential decrease in supplier capacity resulting from a shortage of labor will likely put some future strain on industry pricing.
Rising costs versus net savings
There is an even greater risk for consumers who try to ride out any potential market volatility resulting from rising solar installation costs: missing out on net savings. In late 2020, Congress extended the Federal Investment Tax Credit (ITC) which allows qualifying residential or commercial systems installed in 2021 and 2022 to qualify for a 26 percent federal tax credit. That figure drops to 22 percent in 2023 and will fall in 2024 to 10 percent for commercial projects while coming to an end for residential projects. Additionally, many states and utilities have additional incentive programs in place that can save thousands of dollars on the cost of a solar installation project. Still, these dollars are typically limited and based on a first-come-first-serve basis.
Rising interest rates
How you pay for your solar photovoltaic (PV) system can also significantly impact the project's overall cost. With interest rates at record lows, many property owners take advantage of these rates to finance their solar installation. Unfortunately, the Federal Reserve Bank's updated summary of economic projections forecasted two interest rate increases between now and the end of 2023.
To learn more about how you can get ahead of rising solar system prices and capitalize on industry incentives before they run out, contact an All Energy Solar representative or, for more articles and solar updates like this, subscribe to the All Energy Solar Blog!