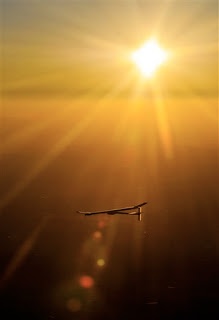 An experimental solar-powered plane completed its first 24-hour test flight successfully Thursday, proving that the aircraft can collect enough energy from the sun during the day to stay aloft all night.
The team says it has now demonstrated that the single-seat plane can theoretically stay in the air indefinitely, recharging its depleted batteries using 12,000 solar cells and nothing but the rays of the sun during the day.
But while the team says this proves that emissions-free air travel is possible, it doesn't see solar technology replacing conventional jet propulsion any time soon.
Instead, the project's overarching purpose is to test and promote new energy-efficient technologies.
Project co-founder Bertrand Piccard, himself a record-breaking balloonist, said many people had been skeptical that renewable energy could ever be used to take a man into the air and keep him there.
"There is a before and after in terms of what people have to believe and understand about renewable energies," Piccard said, adding that the flight was proof new technologies can help break society's dependence on fossil fuels.
The team will now start to build a second solar plane that will be more efficient and have a larger cockpit to allow for longer flights. That plane should be ready for international flights by 2013, said pilot and co-founder Andre Borschberg.