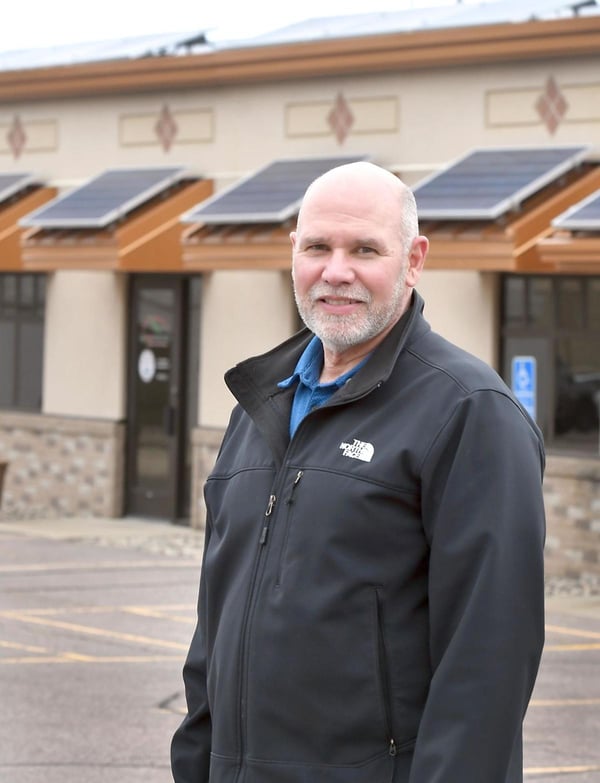 Thomas Rekstein no longer minds looking at the electric bill for his Great River Insurance business on North Riverfront Drive
"My
electric bill used to be $4,500 annually, now it's down to $1,200 a year."
Rekstein, who had 38 solar panels installed on the roof and awnings of his building, said the investment was well worth it.
"It's been great. I'd recommend it to anyone."
Solar power continues to grow throughout the region and state, helped by federal and state incentives and by desire to lower electric costs and reduce reliance on coal and natural gas.
Mike Allen, CEO and co-founder of All Energy Solar, said their work in Minnesota and surrounding states has grown rapidly in recent years.
"If you're going to pay your electric bill, you're going to pay it the rest of your life — it's like renting electricity. If you take control and buy your solar system, after that loan payment, you're done and you don't have to pay any more," Allen said.
Read the full story on the Mankato Free Press webiste: https://www.mankatofreepress.com/news/business/solar-power-continues-growth/article_fe33e410-b550-11ea-ab58-ab9dd4596c38.html