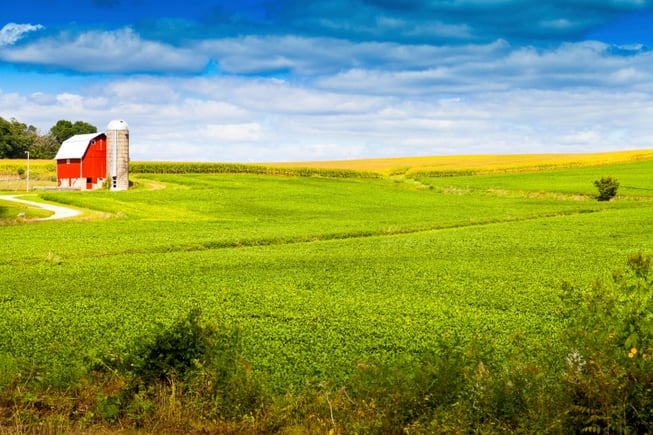 We've all heard about the benefits of going solar, but often the message doesn't hit home until it has a local impact. On a global level, each person's daily activities have an infinitesimal impact on the carbon emissions that are creating problems for the ozone layer.
But when that impact is brought down to a local level, a consumer can see a much more immediate impact. By improving Iowa's air quality, residents will feel motivated to continue to do everything they can to reduce their carbon footprint.
Iowans Helping Iowans
There are several threats to Iowa's Air Quality Index (AQI), including fine particular matter pollution. In several Iowan counties, fine particular matter amounts exceed the standard set by the Clean Air Act. This matter comes directly from motor vehicles and open burning of trash and other materials, among other sources.
Greenhouse gas emissions also pose a threat to Iowa's AQI, with electricity consumption contributing 31 percent and agriculture adding on another 24 percent. Each consumer can have a significant impact on the air quality in Iowa by simply reducing the amount of electricity used each day.
Global Warming
While Iowa isn't yet experiencing the high temperatures noticed in other parts of the country, global warming's reach extends far beyond the sun's warming effect. Iowans have experienced a large number of weather incidents in recent years that experts attribute to global warming, including heavy precipitation at various times throughout the year. Scientists also believe that the state will see overall temperature increases of between 4 and 10 degrees, with more extreme events like waves, flood, and drought impacting the area.
As a result, the Iowa Environmental Council has formed a plan to help slow down the effects of global warming. The Council is recommending replacing coal power with power from solar, wind, and other clean energy sources. By making this replacement, the Council feels that both the Iowa economy and air quality will benefit.
The Benefits of Solar
For Iowa residents and businesses, installing solar panels on buildings is an important first step. This upgrade will not only save building owners' electricity expenses, but it will also help ensure the air is cleaner and more breathable. If it can delay the increase in weather events over the coming years, it will have an even more powerful benefit to the state.
In addition to the environmental benefits and cost savings that come from solar energy, Iowa residents may also receive tax incentives for making the switch. Tax credits are available to help offset the cost of installing solar panels. For homeowners, experts believe solar panels increase a home's value by $20,000 for every $1,000 saved in electricity annually. For many homeowners, this is welcome news, since house values have dropped so significantly.
While the global impact of reducing emissions isn't quite as notable, when Iowa residents realize small changes can improve their air quality, they feel motivated to make some changes. By migrating to solar energy, homeowners and business property owners can enjoy a monthly cost savings while also helping fellow Iowans breathe a little better each time they step outside.