by Pete Danko, October 4th, 2011
Can solar power really make a difference in famously frigid Minnesota? The facts, surprisingly, say yes, but dry facts will only get you so far in the world today. So the public-advocacy group Environment Minnesota held a filmmaking contest in order to convince Minnesotans that the state can indeed generate 10 percent of its energy from solar by 2030.
The contest drew 20 entries, with eight finalists chosen (all viewable here). Online voting and a panel of judges then yielded a winner: the suspense thriller "Man with the Golden Sun," from Solar Hotdish, a team led by husband and wife Lisa and Steve Fair. The film's humor and production values are immediately apparent, but what's remarkable is how much information it conveys. Who knew that Minnesota receives twice the sunlight of Germany, the world's PV powerhouse? Or that "solar production in the sunshine states is vastly degraded because of the heat"? ("Clearly," the film's arch-villain, Helios, says, "Minnesota doesn't have this problem.")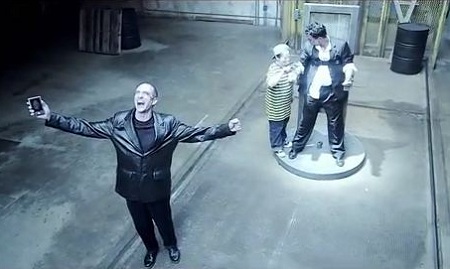 image via Environment Minnesota/Solar Hotdish
The filmmakers took home a $1,500 first-place prize, which given the quality of the film, probably will go just a small way toward defraying the expenses.
"It's obvious that the production of this film cost way more than our fifteen hundred dollar prize," said Environment Minnesota Director Ken Bradley. "Our judges were extremely impressed, and we appreciate that team Solar Hotdish created this short film not because of the prize money, but rather to help promote our goal of 10 percent solar energy by 2030."
http://www.youtube.com/watch?v=VTYdIRlg50k&feature=player_embedded
See the article in its original location here
Visit us on the web at www.allenergysolar.com