More and more large corporations are announcing their move to solar, but does going solar make sense for a small business? If you're a small business owner and curious about the benefits of solar energy, here are three keys to help you assess the viability for your business for a solar installation.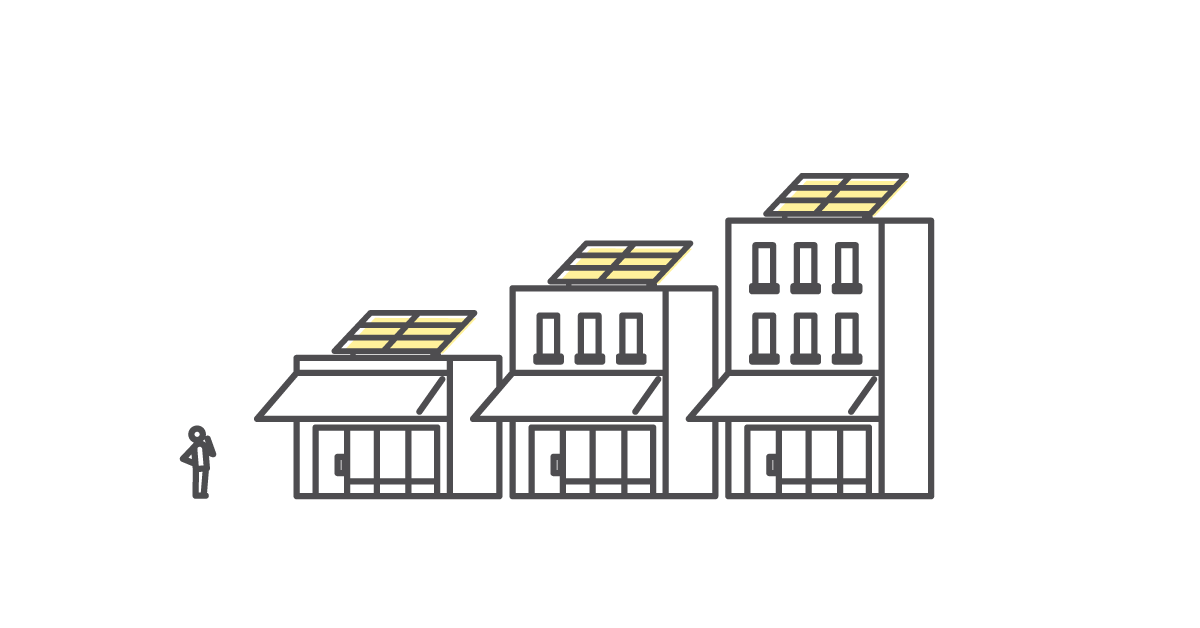 1. Do you have space?
If you're a small business, especially one that owns their building or holds a long-term lease on the property, you should have ample space for a solar photovoltaic system. If either of those describes your business, then the next step is to talk to a qualified and experienced solar installer. A qualified installer can conduct an assessment of your site to determine your property's solar potential and give you a reasonably good idea of just how much your system might cost and how much you could be saving annually.
2. Determine your power priorities
For many small businesses, fluctuating costs can be a profit killer, while others can't afford to have any downtime in their operations. With a solar PV system, your monthly utility costs can not only be predictable, but potentially eliminated altogether. And with the ability to add onsite battery backups as an option, many small businesses can ensure continuous, uninterrupted service or reduce their demand during peak periods when rates are typically at their highest.
3. Talk to your accountant
The federal government recently renewed the investment tax credit (ITC), which applies to residential and commercial solar installations. The (ITC) allows businesses with qualifying solar systems to deduct 26 percent of the cost of installation from your federal taxes in 2021 and 2022. That number drops to 22 percent in 2023 and falls even further to 10 percent in 2024. Additionally, most businesses can take accelerated depreciation on their solar installation, deducting 85 percent of the system's value from their taxes, helping to add further tax savings by offsetting the upfront costs of the installation.
To learn more about how your business can take advantage of the sun's ability to produce clean, readily available, renewable energy, contact an All Energy Solar representative, or download our eBook, Solar for Business, to learn more about how your business can benefit from solar energy.