GreenHomesforSale.com is a great website to look for solar arrays that have been beautifully integrated into a home's design. Like these solar dream homes, All Energy Solar can create a custom solar design for you that will be a source of reliable and sustainable generation of electricity, and another reason to be proud of your home. Call us for more details on your custom design and for a free solar quote, or find inspiring ideas at our photo gallery.
Carmel Valley, California
This classic adobe style home was remodeled in 2010, and boasts a solar system that provides the home with hot water and electricity. The oasis is an ecosystem in itself; the flora and fauna are designed to attract butterflies, bees, and birds. The backyard has a salt-water pool and hot tub. The home lives in harmony with the environment with its 30 photovoltaic solar panels, 12 thermal solar panels, solid cork flooring, sustainably harvested wood, recycled concrete, and other natural, reused materials.
Asking price: $1,800,000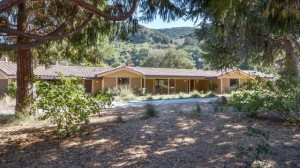 Boulder, Colorado
With the price recently reduced, this net-zero energy mountain abode has passive, active, and thermal solar, a wood-burning stove, a greenhouse, gardening beds, a separate workshop, and a breathtaking view of the forest and mountains.
Asking price: $539,900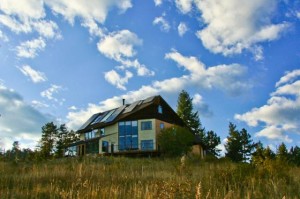 Chicago, Illinois
This urban solar home in the East Village was featured in the 2011 Illinois Solar Energy Home Tour, as the roofs are covered with a 10kw, 36 panel solar energy system. The home has a wine cellar, a sauna, a gym, and even an electric car charging garage.
Asking price: $1,099,000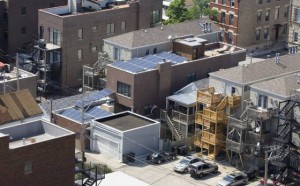 Colrain, Massachusetts
This sustainable home is situated in a valley, surrounded by mountains and meadows. The home is part of an eco-village, connected by a communal solar energy system. It is also wheelchair accessible.
Asking price: $400,000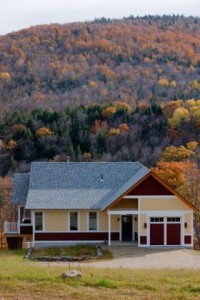 Vacation Solar Dream Home--
San Juan del Sur, Nicaragua
Set overlooking the ocean, this vacation hideaway is great for surfing, fishing, and taking in the incredible views. The home is built with the environment in mind, using sustainably harvested wood, local stone and bamboo, and has an off grid solar option.
Asking price: $235,000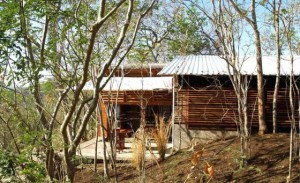 Solar Dream Home Steal--
Westminster, Vermont
This humble abode located on a 17 acre woodland property has solar panels and a wind turbine, along with a wood soapstone stove. The house has been updated with energy efficient lighting and skylights across the roof. This house is a steal--even with its gourmet kitchen!
Asking price: $204,900