Minnesota is a leader in solar energy!
Every year, All Energy Solar makes solar panel installation easy for Minnesota property owners of all kinds — residential, commercial, agricultural, municipal, and more. Could solar power be right for your property?

Reap the many rewards of solar power
Energy costs increase by 2 to 3 percent every year on average, though some Minnesota utilities have proposed rate hikes of 17 to 20 percent. Achieve greater energy independence and gain control over your electricity costs with clean, green, renewable solar power.

Stop "paying rent" on energy from the utility
Month after month, year after year, you pay thousands of dollars to the utility company with nothing to show for it. Transform your property from an electricity consumer into a power generator with solar panels. You may even "sell" solar energy back to your utility through net metering.
"Financing our panels means our payment is about the same as our electricity bill would have been until the loan is paid off, after which we will have little to no electric bill at all! We're proud of having gone solar, and All Energy helped make it happen!"
Jeffrey Minneapolis, Minnesota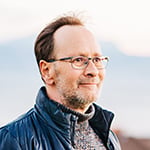 Federal, state & other solar incentives available
Minnesota doesn't charge sales tax on solar installs. Some cities offer rebates, exemptions from property taxes, and other incentives. Many utilities even have solar programs. Federal rebates are available for individuals and businesses. Your solar consultant can help you apply to all for which you qualify.

Solar energy is renewable, but not limitless!
Solar energy has become so affordable that some potential solar customers could end up out in the cold if they don't act soon. A limited number of solar projects can be tied to the existing grid before upgrades are required, and some people have already had their applications delayed or denied!
"We considered installing solar for years. Knowing what we know now, I wish we would have jumped into action a lot sooner! From consultation to installation, All Energy Solar was a delight to work with. Passionate and knowledgeable staff answered our questions and introduced us to new ideas we hadn't considered. Now that our panels are up and operating, a sunny day has new significance: clean, renewable energy!"
Laura Duluth, Minnesota