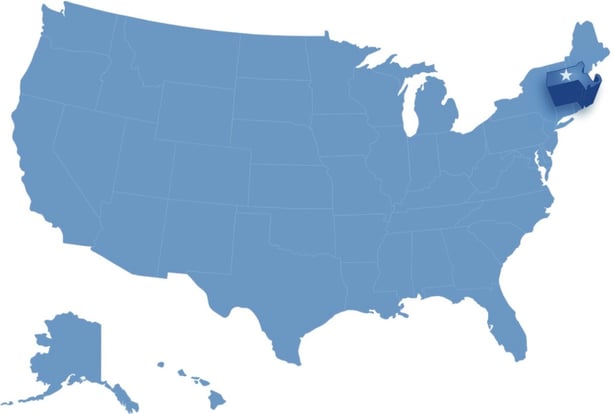 While Massachusetts has made great strides toward a cleaner, healthier environment, there's still room for improvement. The state's air quality report card shows that in the past three years, many of its counties have experienced bad days, with millions of people at risk. With the Solar Renewable Energy Credit (SREC) program, consumers and businesses have an incentive for installing a solar energy system.
Filed under the name SREC-II, the program issues credits to those meeting a set of specified requirements for solar implementation. The goal of SREC-II is to help the state meet its goal of 1600 MW of solar power by 2020. Credits are set up on a schedule spanning ten years, with credits declining each year. Once the state reaches its 1600 MW goal, no more credits will be issued. At that time, the program will switch to a renewable energy credit (REC) model.
Qualification
To be a part of SREC-II, businesses and residents must be approved by the Department of Energy Resources (DOER). This is done by filing an application with the Massachusetts Executive Office of Energy and Environmental Affairs. This involves submitting several forms by a predetermined deadline, depending on which quarter the program will take effect once approved.
Once approved, an application is given a Statement of Qualification from DOER. This certificate will include information on the length of time credits will be earned. Participants must also create an account with NEPOOL GIS to be a part of the program.
Market Segments
With SREC-II, there are five separate market segments classified as participants in the program. Those are:
1) Residential
2) commercial on site*
3) Landfills/brownfields
4) Small commercial off-site use
5) Large commercial off-site use
To qualify as commercial on site, 67 percent of energy production must be generated at the site where solar energy has been installed. Different segments also qualify for a higher rate of SRECs, with residential and on site receiving credit for 90 percent of electricity generation. The remaining 10 percent would qualify for RECs.
Cost Benefits
Those living and working in Massachusetts can benefit not only from cost savings on utility bills, but SRECs. These credits can be sold, with the proceeds put back into solar energy programs, increasing the money put toward solar technology. The value of SRECs fluctuates based on the market, with a multitude of factors influencing cost.
At any time, DOER can make changes to the program based on demand. These changes will impact new applicants to the program and involve adjusting SREC factors. With $476 million having been invested in solar energy in Massachusetts in 2013, it's important to maintain the current momentum. SREC-II brings a new level of value to installing solar in homes and businesses within the state of Massachusetts.
In addition to financial and environmental incentives, Massachusetts residents can easily implement solar technology in their buildings. It's now easier than ever to change from regular energy to solar energy. With tax credits also available, Massachusetts residents can enjoy additional savings for a system that will provide many years of natural energy.