According to most solar installers, a solar panel's current estimated lifespan is 35–40 years, which falls in line with the lifespan of most premium residential roofing materials. However, most manufacturers recommend that their panels be replaced when the panel efficiency drops below 80%—typically around the 25 to 30-year mark—which is well beyond the estimated payback period for your solar photovoltaic investment.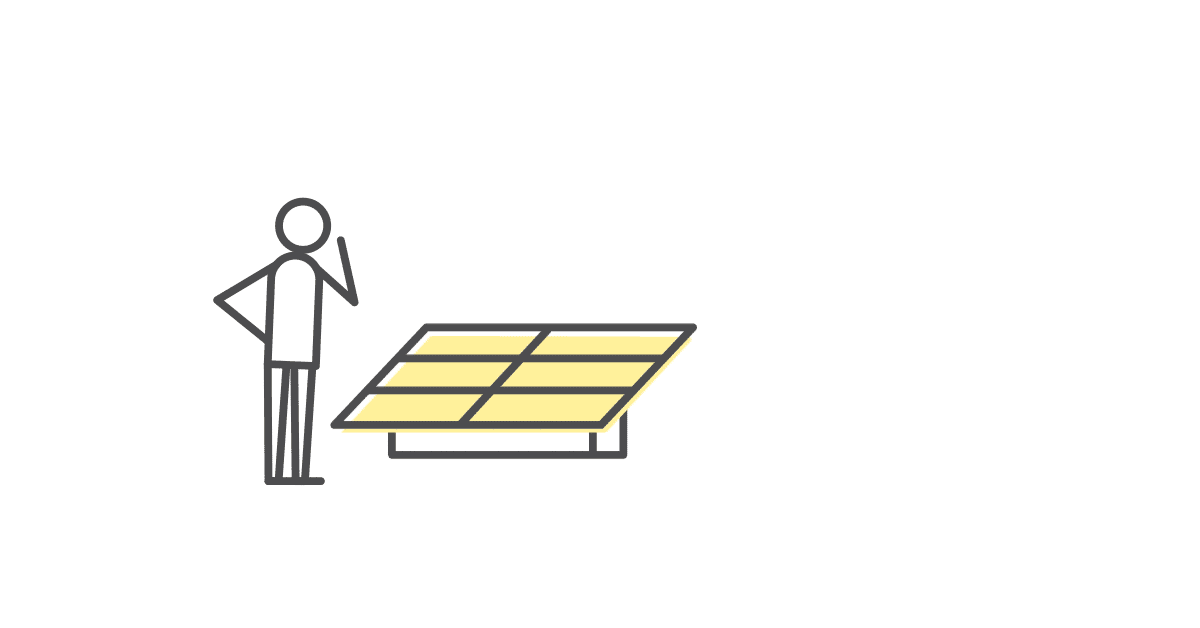 Rapidly changing, yet simple technology
In recent years, changes in technology have resulted in a significant reduction in manufacturing costs and gains in panel efficiency, extending their lifespan. Because a solar panel's primary material is glass and has no moving parts, the risk of your panels failing prior to their estimated lifespan is very low.
Extending your panels life
Solar panels require very little maintenance and care to operate correctly. However, there are few things you can do to ensure you maximize the lifespan of your panels.
Select a trusted and experienced installer.
This might seem obvious, but proper setup and installation will help ensure your panels run at maximum efficiency and help prolong their life.
Keep your panels clean and clear of debris. Not only can dirt and debris limit your panels' efficacy in the short term, but they may also impact the overall lifespan of the panels themselves. For the most part, the rain will help keep your panels clean, but you may choose to spray your panels clean with your garden hose on an annual basis. Additionally, keeping tree branches and other falling debris away from your roof will help ensure your panels' longevity. You can read more about how to care for your panels

here.

Monitor the performance of your panels. Advancements in panel monitoring technology have allowed owners to monitor and compare panel performance with the simple click of the mouse. This helps you ensure that your panels are continuing to meet their projected performance.
To learn more about trends related to solar panels and renewable energy, download our eBook Forward with Solar.
---
Download our eBook, Forward With Solar, to get a snapshot of what the future of solar and renewable energy is shaping up to be.