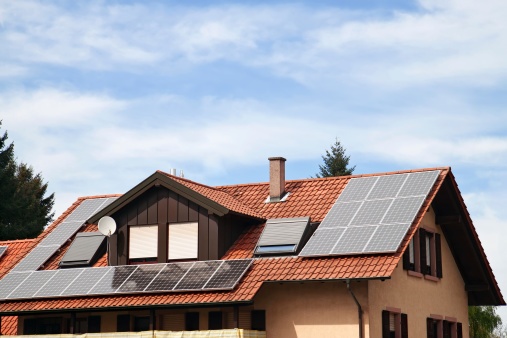 Both businesses and consumers are interested in reducing their negative environmental impact. They realize that going solar can dramatically decrease their carbon emissions, while also helping them save money on their electrical bills, but making the conversion can be pricey. Unless someone is moving into a new building construction, there will be a cost associated with exchanging existing rooftops for solar panels. In the current economy, those extra funds are hard to come by.
The federal government realizes this, but environmental-friendly businesses and homes are important to preserving the planet as long as possible. Because of this, the government constantly seeks ways to encourage the switch to solar energy. Depending on where a residence or business is located, there may be programs available to help.
For those living and working in Massachusetts and Iowa, there are programs specific to their area. Here are a few programs that can help with the switch to solar.
Massachusetts Incentives for Solar
For corporations installing solar-powered units or systems, the Excise Tax Deduction for Solar- or Wind-Powered Systems will allow them to deduct the cost from net income. There are stipulations that must be met, including that the unit must be certified by the Massachusetts Office of Facilities Management.
For Massachusetts residents who need financing, several loan programs are available, including the Commercial Solar Hot Water Financing Program and the Property-Assessed Clean Energy (PACE) program, which provides financing to property owners to pay for energy improvements.
Several rebate and grant programs are available to help those who qualify. For a list of all solar incentives to those living in Massachusetts, click here. All Energy Solar also offers direct financing.
Iowa Incentives for Solar
Iowa has several incentives for businesses, including the Energy Replacement Generation Tax Exemption and the Solar Energy Systems Tax Credit. Personal credits are also available, including the Solar Energy Systems Tax Credit, which provides a 15 percent individual tax credit for implementing a solar energy system in a residence. Under this credit, individuals can claim up to 50 percent of the Federal Residential Tax Credit.
Numerous rebates are available from Iowa utilities and electric cooperatives, so it's important that Iowa businesses and residents look at the list. Some of these incentives could provide just the affordability a consumer or business needs to switch to solar.
Through working with a local solar installation business, Iowa and Massachusetts residents and businesses can pinpoint incentives that apply specifically to their situation. Reputable Solar service providers like All Energy Solar can also give estimates beforehand to help businesses and homeowners determine how much of a cost savings they'll enjoy by moving to solar energy.
Over time, more businesses and homes will feature solar panels as an original part of construction. During the transition, however, businesses and consumers will be required to upgrade to enjoy the benefits of solar energy. With so many incentives available, people should be able to begin to do their part to preserve the planet so future generations can enjoy the same access to amenities, beautiful weather, and clean breathing air that we enjoy today.
Bottom line, if you live in Massachusetts or Iowa, there are plenty of solar energy incentives available. Get a free solar quote today!