Grow Solar Jefferson and Waukesha Counties Initiative
Businesses and Homeowners Pool Purchase Power for Solar Savings
Jefferson County and Waukesha County homeowners, business owners and farmers have special access to competitive prices for solar installations through the power of volume purchasing, including a limited time rebate!
Join now to take advantage of the benefits of tiered group purchasing, solar tax credits, and limited rebates. As more local property owners sign up to have solar energy installed, bigger discounts get locked in for everybody.
This program is coordinated by the Waukesha County Green Team, Heart of the City/Fort Atkinson, and Midwest Renewable Energy Association.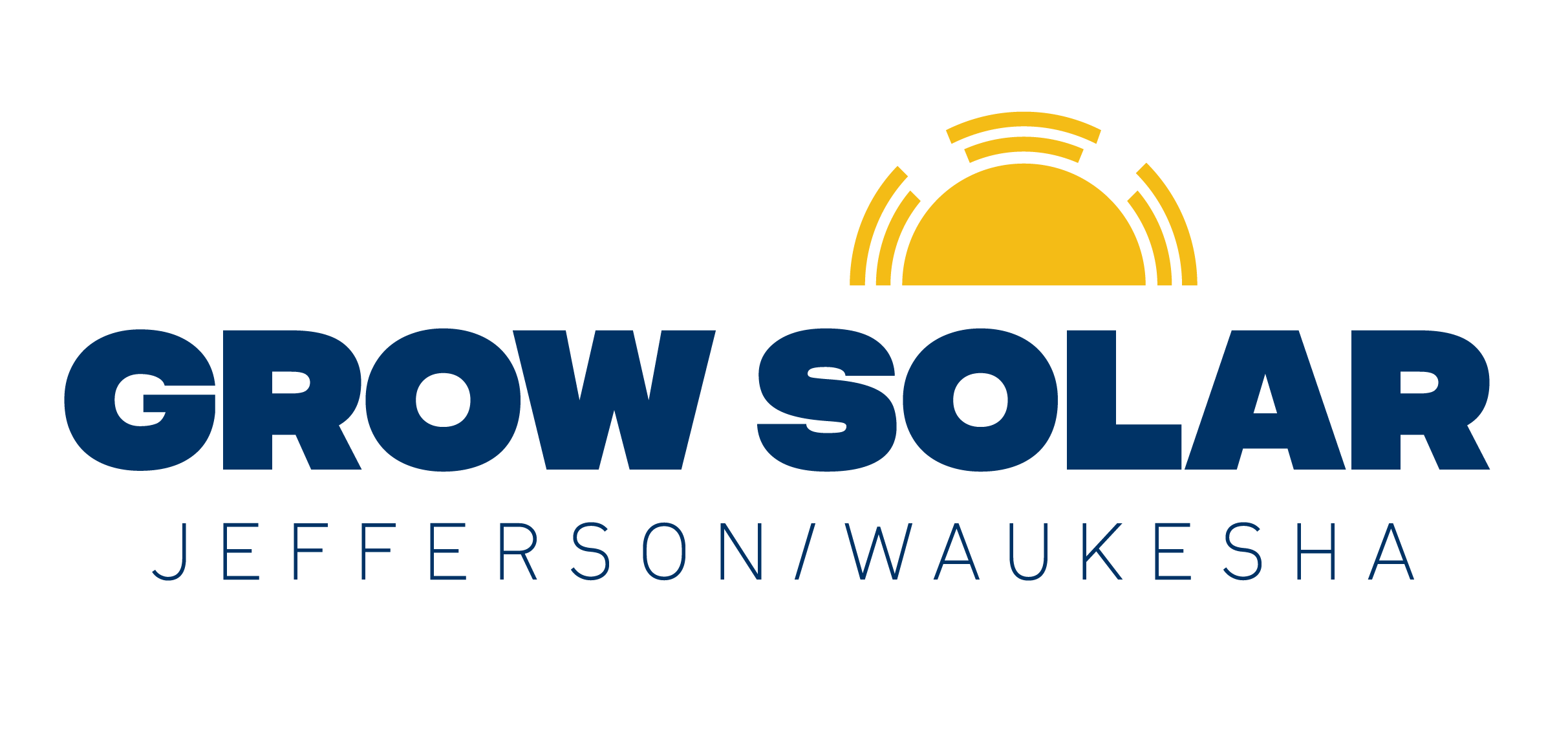 Program Progress: Which tier are we at?

How Does Grow Solar Jefferson and Waukesha Counties Initiative Work?
Climb Tiers as a Group to Earn Increased Solar Rebates
Solar contracts signed as a result of this program will be counted towards the Grow Solar Group Buy total in Waukesha and Jefferson Counties. As more solar contracts are signed, all participants of the program will see their rebate check increase. At the end program, All Energy Solar provides a rebate check for all participants that reflects the total group effort.
Rebates range from around $350 to around $1,400 for the average system size of 7kW, depending on participation. As more of local property owners sign up to have solar energy installed, bigger discounts get locked in for everybody.
Grow Solar Rebate Example for Average 7kW system
| | | | |
| --- | --- | --- | --- |
| Tiers | Total Program Kilowatts | Potential Discount Per Watt | Potential Total Discount |
| Tier 1 | 0 to 50.99 kW | $0.00/W | $0 |
| Tier 2 | 51 to 150.99 kW | $0.05/W | $350 |
| Tier 3 | 151 to 250.99 kW | $0.10/W | $700 |
| Tier 4 | 251 to 350.99 kW | $0.15/W | $1040 |
| Tier 5 | 351+ kW | $0.20/W | $1400 |
How to Get Started
Attend one of the free, one-hour long educational sessions for members of the public, provided by the Grow Solar organization in conjunction with Waukesha County Green Team, Heart of the City/Fort Atkinson, and Midwest Renewable Energy Association.
You can also sign up here for a quick phone consultation by filling out the form on this page. In just 5 minutes you can know whether it's worth your time to dig deeper to get some specifics. An All Energy Solar expert will evaluate your solar potential and can arrange for you to receive a free, no obligation site assessment and quote.
Sites must:
Be located in Waukesha County or Jefferson County in Wisconsin.
Have sufficient solar exposure to participate (All Energy Solar will determine this for you after receiving your call or form submission above), and
Sign up to go solar with All Energy Solar between June 15, 2021 and September 30, 2021.
The deadline to participate in this program is September 30, 2021, but other local incentives may go more quickly than this rebate, so don't delay. Here comes the sun!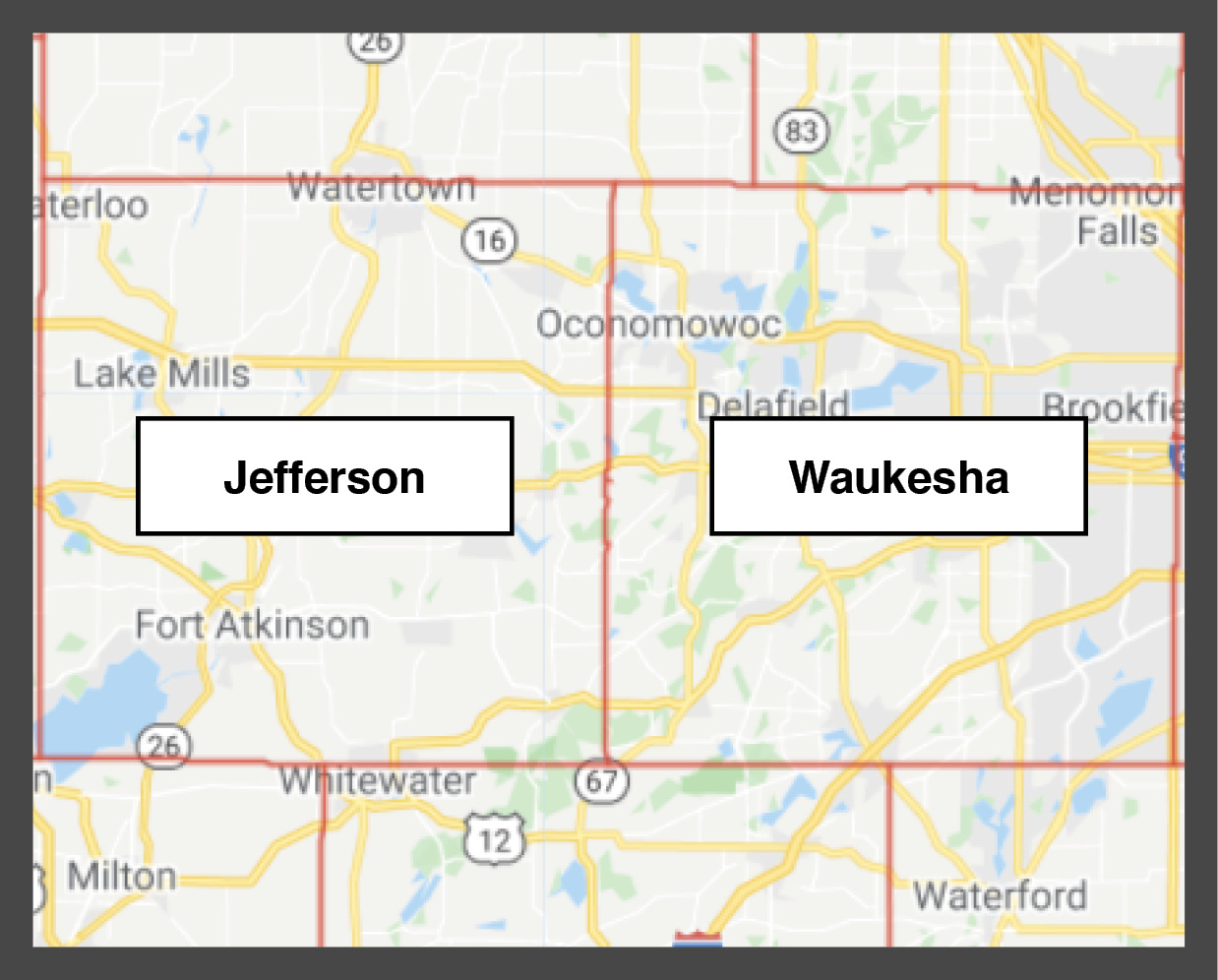 About the organizations offering this program
Waukesha County Green Team
The Waukesha County Green Team is a voluntary organization of Waukesha County residents who care about the environment in which we live and raise our families. We are concerned about the quality of our water, our food, the air we breathe, and preserving the phenomenal natural resources, abundant in our County. We believe that Waukesha County will continue to be a great place to live for years in the future if we continue to educate ourselves on the wise use of our resources and take action to preserve those resources for today and future generations.

Heart of the City, Fort Atkinson
Heart of the City (HOC) is a 501(c)3 non-profit community service group (think "Friends of Fort Atkinson") which encourages sustainable development, the preservation of existing and treasured civic characteristics, and active participation of the citizenry. It is devoted to increasing sustainability in our homes and communities through education, volunteer efforts, and engagement with neighbors and civic leaders.
Midwest Renewable Energy Association
The Midwest Renewable Energy Association promotes renewable energy, energy efficiency, and sustainable living through education and demonstration. Together with partners around the Midwest, we work to expand renewable energy adoption through innovative programs, renewable energy training, and educational events. The MREA is a 501(c)(3) non-profit organization.
All Energy Solar, Madison, Wisconsin
All Energy Solar has been delivering solar energy to the Midwest since 2009 and we employ members of the local community. We provide a full-service solar energy integration experience for residential, commercial, agricultural, and government customers looking to make the transition to solar energy.
With group pricing provided by this program, the federal 26% tax credit, and rebates from local utility companies, you may never have a better chance to get affordable solar power! Need financing? A variety of payment options are now available, including monthly payment plans for solar installations.