In 2009, Andy Johnson, Craig Mosher, and some friends began getting together at environmentally-conscious Luther College in Decorah, Iowa, to talk about sustainability. "The general concern was climate change," Mosher told Karen Uhlenhuth of Energy News Network, "but the specific concern was energy, and what we could do to reduce energy use and to shift to renewables."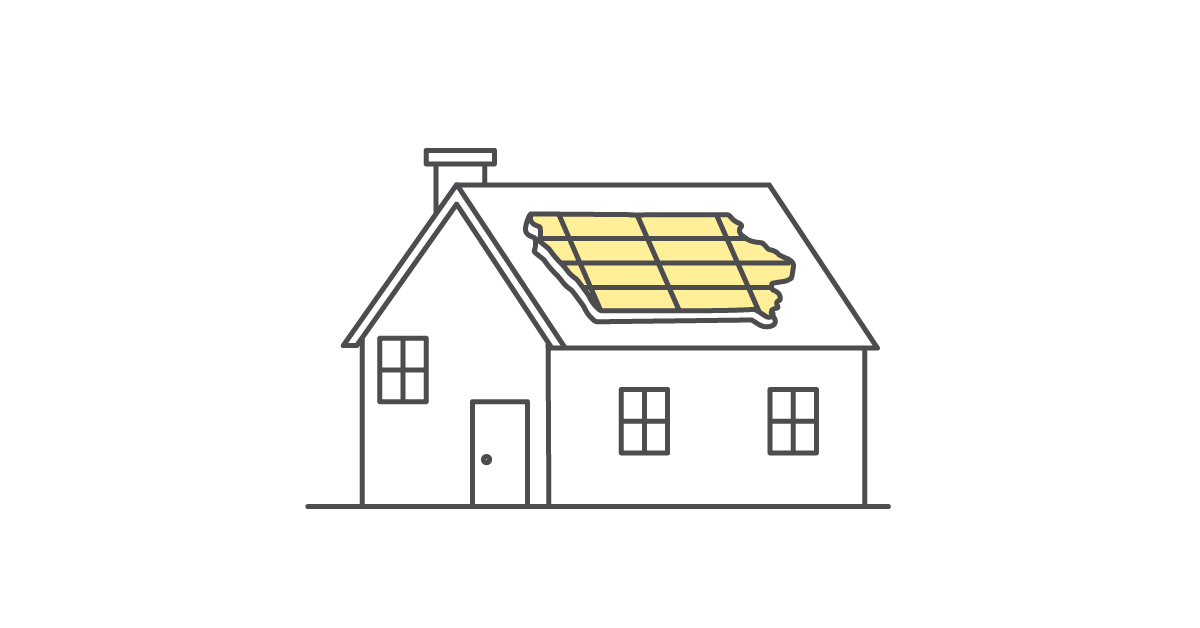 The group tossed around several concepts, but finally settled on one that was essentially an update of a familiar institution. Their brainchild, the energy district, was inspired by the soil and water conservation districts established in rural America in the 1930s to fight water pollution and topsoil loss. They receive federal funds, but are controlled by local boards.
"An energy district," writes Uhlenhuth, "is an independent, voluntary, nonprofit structure aimed at empowering people to provide their own power locally, primarily through reduced energy use and solar power production. Each district serves one county. Its other goal is to fortify local economies by creating jobs and directing utility bill payments in the community."
The Idea Expands
Johnson, the official founder of the Winneshiek Energy District, still runs it. It has inspired a number of others in Iowa, including the one Craig Mosher organized in his current home, Iowa City, where the University of Iowa is located. Interest in the concept has spread to the neighboring states of Wisconsin and Illinois as well.
The district began its work focusing mostly on energy education—including tours of solar installations and a monthly "energy breakfast" at a local restaurant. It set up a list of recommended solar and energy-efficiency contractors, too. More recently, the district has been making its clean-energy case with utility regulators and the state legislature.
Jim Martin-Schramm, a professor of religion at Luther College and a board member of the energy district, says, "it has done a great job in helping residents better understand how to take advantage of investments in energy efficiency and renewable energy. The district also has played an important role in Iowa public policy around energy efficiency, renewables, and the latest Alliant [Energy] rate case. It's not only about educating residents about economic opportunities, it's also about protecting state programs that support those investments."
From a group of college friends hatching ideas to a force of clean-energy growth in the Midwest—once you decide to be a solar advocate, who knows where, and how far, you'll go?
For more on solar advocacy, and organizations that promote it, check out our eBook, "Solar Energy Advocates."
Consider solar power
If you'd like to know more about solar power for your home, contact your local solar installer for a free quote and to learn more about which type of solar installation is right for you.
---
Download our eBook, Solar Energy Advocates, to learn more about those speaking up for your energy rights and find out how you can join in on the fight!