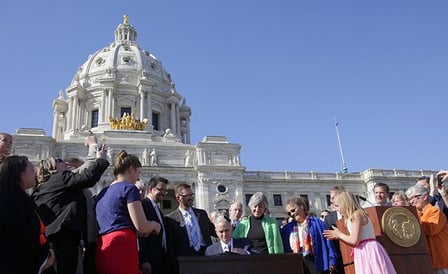 Thank you to the Minnesota Legislature and Gov. Dayton for passing the bill that will add 450 MW of clean energy to Minnesota's grid by 2020! This 1.5% Solar Standard is a huge leap forward for the solar industry and the environment in Minnesota! The goal is to generate 10% of the state's energy from solar by 2030, and this is a great step in that direction.
Read the 2013 Solar Energy Legislation in Minnesota summary here.
Thank you again to everyone involved in helping this bill pass. To the legislature, to the governor, to everyone who reached out in any way and showed our representatives that there is demand for solar in Minnesota... Thank You!!