Focus on Energy is Wisconsin utilities' statewide energy efficiency and renewable resource program. It's funded by the state's energy utilities and participating municipal and electric cooperative utilities.
With Focus on Energy, Wisconsin residents can receive up to $500 to offset the interconnect and permitting costs of installing a solar power system.
Business customers can save up to $50,000 for installing a solar electric system.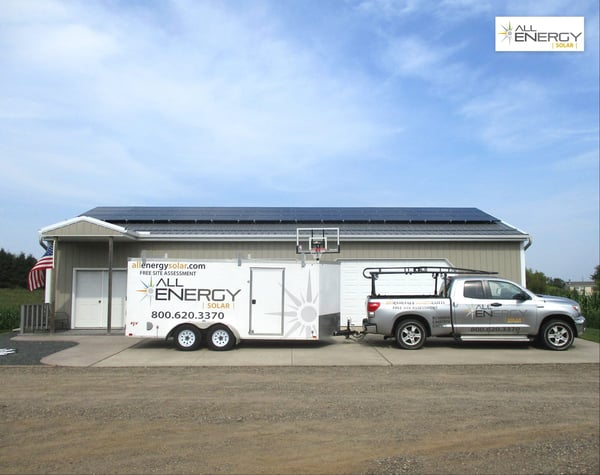 Additionally, agricultural producers can earn up to $10,000 more for their solar energy system. Agricultural producers are defined as "businesses engaged in the production of grain, livestock, milk, poultry, fruits, vegetables, bees and honey, fish, shellfish, or other common agricultural products" and include greenhouses in addition to traditional farms.
Focus on Energy programs are available to customers of participating Wisconsin utilities. To see if you're eligible to participate in the Focus on Energy programs to help pay for your solar project, contact All Energy Solar today for a free solar evaluation.
Want to get more Wisconsin solar power updates like this or learn about All Energy Solar solutions and services? Take a look at our Solar Power Case Studies, Customer Testimonials, Residential Solar Project Gallery and Commercial Solar Project Gallery, then follow us on Facebook, Twitter and Linkedin.