All Energy Solar is a leader in solar energy in Minnesota & Wisconsin!
Every year, All Energy Solar makes solar panel installation easy for Minnesota and Wisconsin property owners of all kinds — residential, commercial, agricultural, municipal, and more. Could solar power be right for your property?

Reap the many rewards of solar power
Energy rates typically rise 2 to 3 percent yearly, though some Minnesota utilities have proposed rate hikes of 17 to 20 percent. Wisconsin rates run more than 10 percent above the national average. Achieve greater energy independence and control over utility costs with clean, green solar power.

Stop "paying rent" on energy from the utility
Month after month, year after year, you pay thousands of dollars to the utility company with nothing to show for it. Shift your property from a fossil-fuel electricity consumer into a renewable energy generator with solar panels. You may even "sell" energy back to your utility with net metering.
It hasn't been quite a year yet, but I pay no electric bill, and have made a couple hundred dollars with net metering. Propane is going to be very expensive this winter, so I am heating rooms with electric heaters. I may even need more panels!
Anthony - Isle, Minnesota All Energy Solar Customer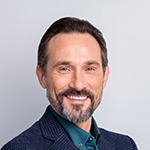 Federal, state & other solar incentives available
Neither Minnesota nor Wisconsin charge state sales tax on solar installs. Some cities offer rebates and other incentives. Many utilities even have solar programs. Federal rebates are available for individuals and businesses. Your solar consultant can help you apply to all for which you qualify.

Solar energy is renewable, but not limitless!
Solar energy has become so affordable that some potential solar customers could end up out in the cold if they don't act soon. A limited number of solar projects can be tied to the existing grid before upgrades are required, and some people have already had their applications delayed or denied!
"I feel it's important to use our money where are values lie. Although this is a great way to save money, especially going into retirement, my bigger issue is with not adding insult to injury for our planet. We need to do everything we can to reduce the amount of fossil fuels we consume. This makes me feel like I'm doing more."
Bonnie - Saint Croix Falls, Wisconsin All Energy Solar Customer