Although adding solar to your home can be a relatively painless and easy process, sometimes understanding all the ins and outs of the financial incentives available to you can be confusing.
Here's a quick look at three common questions most people have about solar incentives.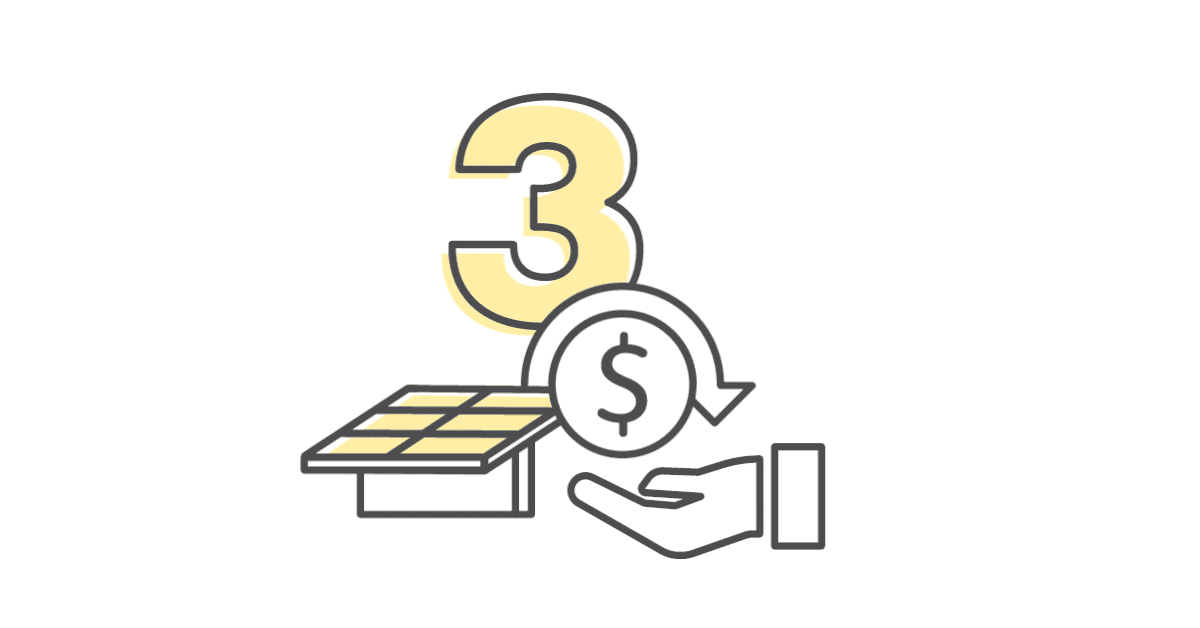 What's the difference between solar tax credits and rebates?
The federal government's solar tax credit, also known as the Solar Investment Tax Credit, or ITC, is available to any property owner who installs a qualifying solar photovoltaic (PV) system. The ITC allows you to deduct a set percentage of the cost of your solar PV system from your federal income taxes. Additionally, some states offer tax credits for property owners who install a solar panel system. Although the amount ranges widely, a state solar tax credit allows you to deduct a portion of the cost of your system from your state taxes. Solar rebates, on the other hand, are programs generally offered by states, local governments, and utilities to encourage property owners to install solar panels on their property. Rebates are generally one-time payouts for qualifying systems based on the system's estimated production. Unlike the ITC, which requires no application, rebates are on a first-come, first-served basis and have limited funding.
Can I qualify for more than one solar incentive?
Yes. There are a wide range of solar incentives available to property owners who install a solar PV system, such as federal and state tax credits, cash back rebates, performance-based incentives, and solar renewable energy certificates (SRECs). It's possible to qualify for and simultaneously receive these incentives from multiple sources.
How do I know what incentives are available?
An experienced and qualified solar installer should provide you with turnkey guidance; beginning with designing a qualifying system, knowing which solar incentives your solar PV system will qualify for, and helping you ensure that funding is reserved for your project early on in the process (in the case of rebates). If you've yet to select an installation partner and are curious about the programs available, you can find out more at the Database of State Incentives for Renewables & Efficiency (DSIRE).
---
Download our eBook, Solar Incentives & Rebates, to get a better understanding of what financial incentives are related to you and how you can take advantage of them before you install solar.