Rochester Public Utilities will continue offering its Conserve & Save® rebate program in 2023 for users who make the switch to solar energy.
As solar panels continue to be increasingly popular, Rochester Public Utilities has decided to keep its solar rebate program for another year.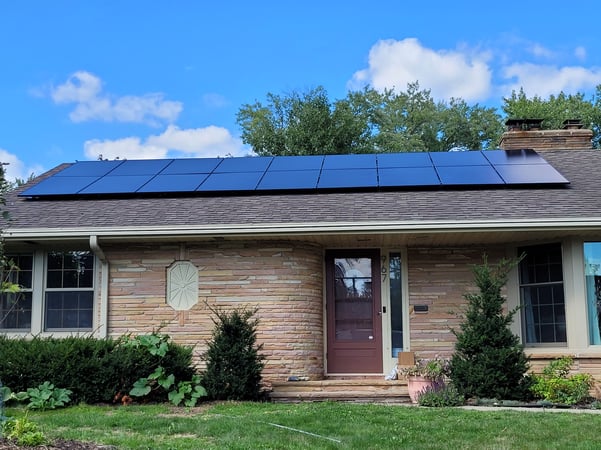 Those with a grid-connected solar panel system of at least 2.0 kW DC can apply for a flat-rate, one-time rebate of $500. The utility company has capped its total funding for that program to $50,000 for the year. To qualify, you must submit a Certificate of Completion of your solar photovoltaic (PV) system with your application to receive this rebate.
While this offer is available now, it might be brief. The program operates on a first-come-first-served basis, meaning if you want to collect on this opportunity, it's best to act as soon as possible due to the limited funding available. Similar programs have exhausted funding as early as April.
Beyond Rochester Public Utilities solar rebate program, you could receive solar tax incentives from the government. In 2022 the Inflation Reduction Act (IRA) was passed by the President. This extended and increased the incentives available to residential and commercial properties. While previously, the federal level incentive would have dropped to a 22 percent tax credit in 2023, it has instead increased to have a 30 percent tax credit available, which can be used in conjunction with the Conserve & Save program.
Want to know if you could qualify for Rochester Public Utilities Conserve & Save rebate program or other solar incentives? Contact All Energy Solar for a free consultation; so a solar expert can help you find rebates you might qualify for.
To learn more about Minnesota solar incentives, view our website to access helpful resources such as blog posts, infographics, videos, and more. And follow us on Twitter, Facebook, Instagram, and LinkedIn so you can stay updated about solar energy news in Minnesota.